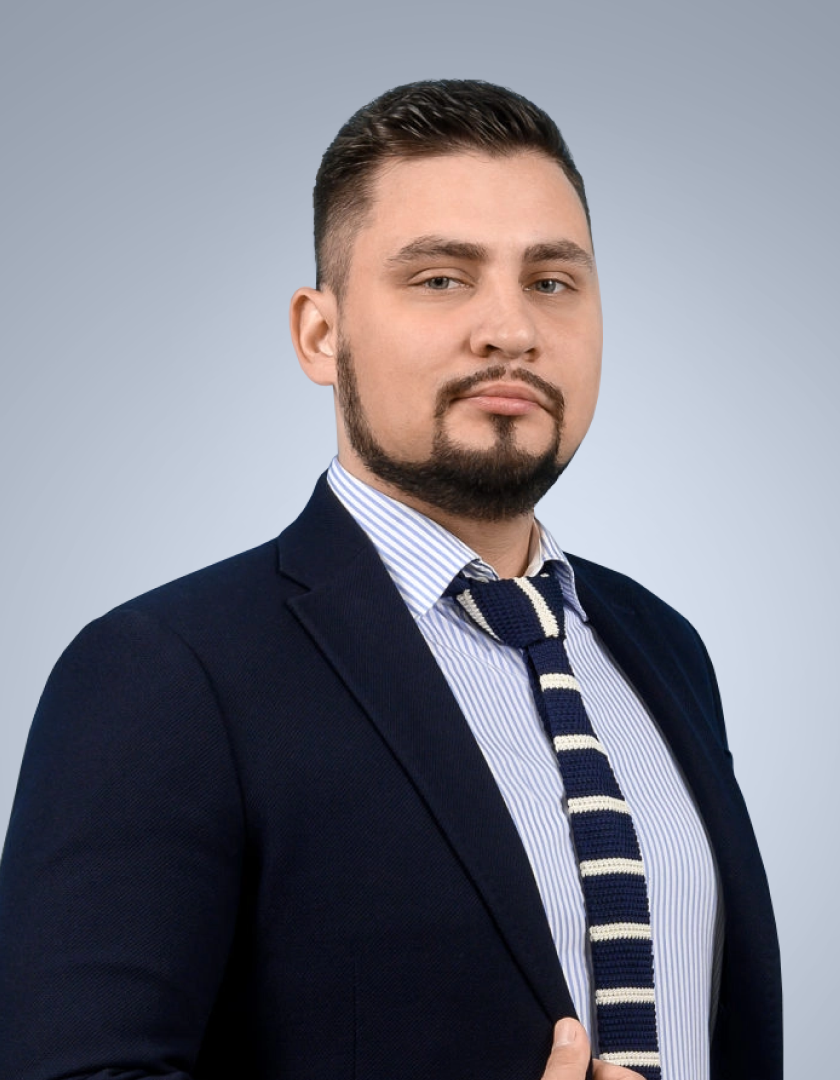 UDEMY AML courses
GAFTA Distance Learning Program
Master of Laws, National University "Odessa Academy of Law"
Bachelor, Odessa National Maritime University
English
Russian
Ukrainian
Dmitry is a Partner at Fortior Law and a head of the Fortior's Dubai practice. Before joining Fortior, he was an associate at a top-tier Ukrainian shipping law firm, held the position of chartering broker and legal advisor, and was the head of the legal department at one of the biggest exporters of agricultural products in Ukraine.
More than 10 years of experience in shipping, international trade and arbitration allowed Dmitry to gain a comprehensive understanding of complex shipping market challenges and to approach them not only as a legal practitioner but also to consider them through the eyes of traders, charterers, shipowners, time and bareboat charter operators, forwarders and similar parties.
His experience includes analysis and resolution of shortage, quality, demurrage/dispatch/detention, non-payment, non-delivery claims, and other similar claims related to contracts based on GAFTA and FOSFA pro-forma contracts, charterparties and bills of lading. Dmitry also regularly acts on behalf of parties in international arbitration.
Dmitry is admitted to the Ukrainian Bar Association.
Do you have a problem that we can help you with?